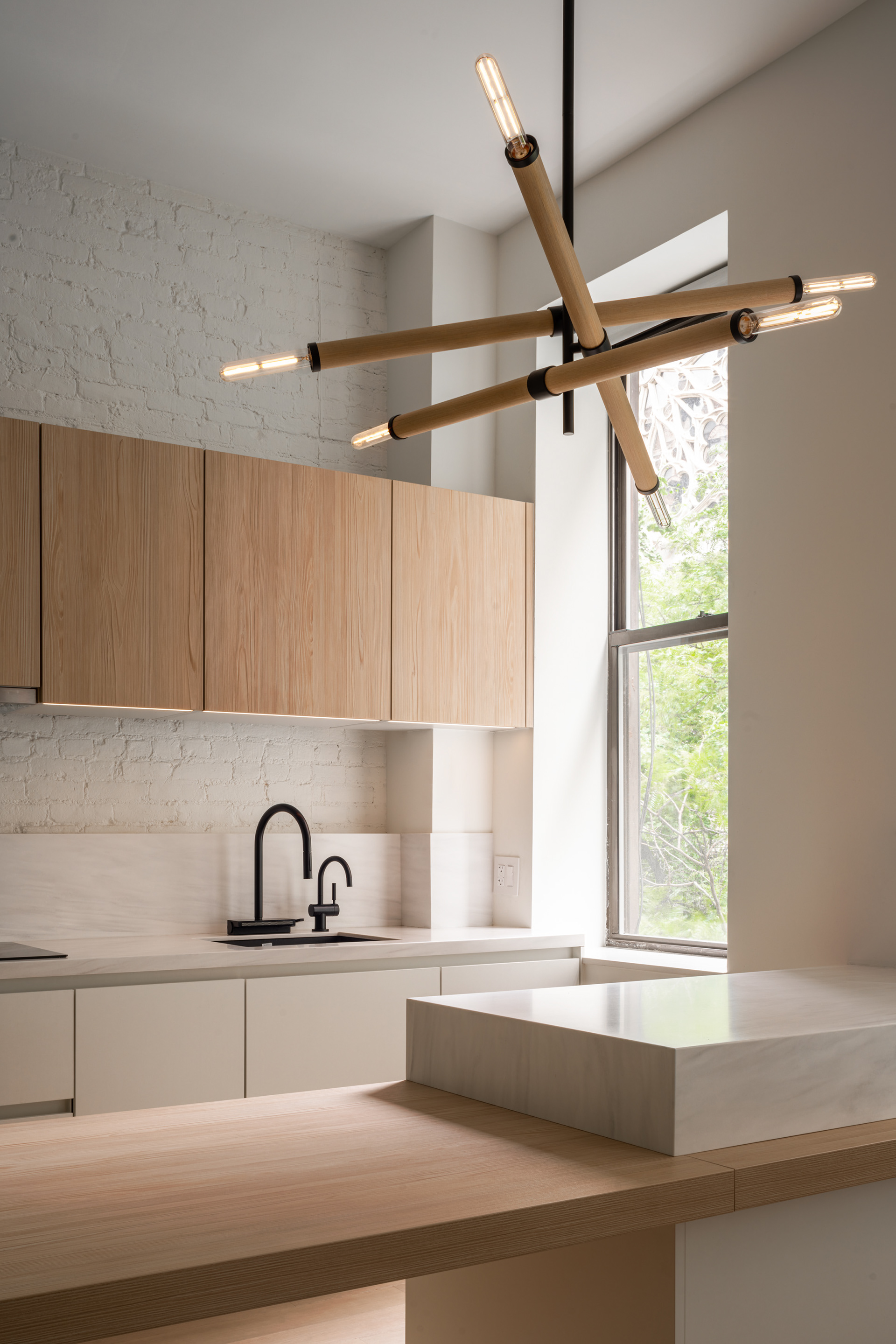 Urban Interiors in New York: Photographs of Apartments that Embody City Spirit
Welcome to my photographic world, where I capture the essence of cities through the lenses of my camera. This time, I delved into the fascinating depths of urban interiors in New York, a metropolis pulsating with life and energy. I chose to focus on apartments, private spaces that uniquely reflect the spirit of the Big Apple.
The Art of Telling Stories: Interiors that Speak of City Lives
Each apartment is a story, a visual narrative of its inhabitants and how the city's vibrancy reflects in everyday details. The photographs capture the art of living in the city, from the view of bustling streets to tranquil evenings spent on rooftops with the New York skyline as a backdrop.
The Varied Palette of Urban Interiors
The colors in the photos range from the vibrant hues of skyscraper lights filtering through windows to minimalist and modern interiors that mirror the cosmopolitan spirit of New York. Every shot is a work of art, a snapshot that reveals the diversity of urban lifestyles.
New York Style: Fusion of Elegance and Modernity
The interiors captured in my lens speak of the distinctive New York style. Furniture with innovative design, bold color combinations, and the skillful use of space are just some of the features that emerge. The apartments are not just places to live but expressions of personality and taste, reflecting the bold and adventurous spirit of the city that never sleeps.
From Dawn to Dusk: Visual Transformations of Urban Interiors
Through my photographs, I captured interiors in different phases of the day. From dawn to dusk, the same spaces transform, playing with light and shadow, creating unique atmospheres that highlight the dynamism of New York.
The Magic of Simplicity: Details that Speak Volumes
Often, it's the seemingly insignificant details that tell the most intense stories. A cup of coffee on the kitchen table, an abandoned book on an armchair, or a slightly open window revealing a breathtaking view – these details convey a sense of intimacy and warmth amid the city's hustle and bustle.
In conclusion, through my lens, I sought to capture the soul of urban interiors in New York. Each photograph is a journey into the heart of the city, a visual testimony to the diversity and energy that permeate every corner. Apartments become works of art, and the city itself reveals as an endless muse for an interior photographer. I hope these images inspire a new perspective on city life and the wonders hidden behind every door.
__________________
Interni Urbani a New York: Fotografie di Appartamenti che Incarnano lo Spirito Cittadino
Benvenuti nel mio mondo fotografico, dove catturo l'anima delle città attraverso gli obiettivi della mia macchina fotografica. Questa volta, mi sono immerse nelle affascinanti profondità degli interni urbani a New York, una metropoli che pulsante di vita e energia. Ho scelto di concentrarmi sugli appartamenti, spazi privati che riflettono in modo unico l'essenza della Grande Mela.
L'Arte di Raccontare Storie: Interni che Parlano di Vite Cittadine
Ogni appartamento è una storia, una narrazione visiva di chi lo abita e di come la vivacità della città si riflette nei dettagli quotidiani. Le fotografie catturano l'arte di vivere in città, dalla vista delle strade trafficate alle serate tranquille trascorse sui tetti con lo skyline di New York come sfondo.
La Variegata Palette degli Interni Urbani
I colori delle foto spaziano dalle tonalità accese delle luci dei grattacieli che filtrano attraverso le finestre agli interni minimalisti e moderni che riflettono lo spirito cosmopolita di New York. Ogni scatto è un'opera d'arte, un'istantanea che svela la diversità degli stili di vita urbani.
Lo Stile Newyorkese: Fusione di Eleganza e Modernità
Gli interni catturati nella mia lente parlano dello stile distintivo newyorkese. Mobili dal design innovativo, combinazioni audaci di colori e l'uso sapiente dello spazio sono solo alcune delle caratteristiche che emergono. Gli appartamenti non sono solo luoghi in cui vivere, ma espressioni di personalità e gusto, riflettendo lo spirito audace e avventuroso della città che non dorme mai.
Dall'Alba al Tramonto: Trasformazioni Visive degli Interni Urbani
Attraverso le mie fotografie, ho catturato gli interni in diverse fasi della giornata. Dall'alba al tramonto, gli stessi spazi si trasformano, giocando con la luce e l'ombra, creando atmosfere uniche che sottolineano la dinamicità di New York.
La Magia della Semplicità: Dettagli Che Parlano Volumi
Spesso, sono i dettagli apparentemente insignificanti che raccontano la storia più intensa. Una tazza di caffè sul tavolo della cucina, un libro abbandonato su una poltrona o una finestra socchiusa che svela una vista mozzafiato: questi dettagli trasmettono un senso di intimità e calore in mezzo alla frenesia cittadina.
In conclusione, attraverso la mia lente, ho cercato di catturare l'anima degli interni urbani a New York. Ogni fotografia è un viaggio nel cuore della città, una testimonianza visiva della diversità e dell'energia che permea ogni angolo. Gli appartamenti diventano opere d'arte, e la città stessa si rivela come una musa senza fine per un fotografo d'interni. Spero che queste immagini ispirino una nuova prospettiva sulla vita cittadina e sulle meraviglie che si celano dietro ogni porta.